Wasco
WASCO STATE PRISON IS LOCATED IN WASCO, CA,
HOUSING 4,588 PEOPLE.
Since March 2020, there have been 1,771 confirmed cases of COVID-19, including 1 death, at this facility.
Stories from Wasco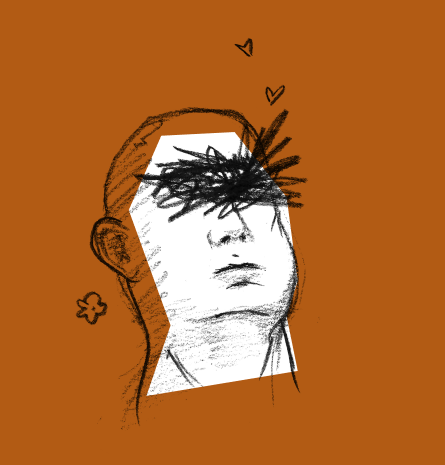 02/21
Can't do anything
LISTEN
Can't do anything
HEAR THE FULL STORY
This letter was written by a person incarcerated at Wasco.
Hi. I've been at WSP ever since the pandemic. It has not been fair at all. You can't do anything but make sure everything is clean around you without the proper cleaning supplies.
With no visits to see your family, it's all bad. But in God's will at these days this is the end of the pandemic. The CO that work in this place is not respectful to us at all.
And on top of that we have to keep our cool. But I don't want to take up the whole sheet of paper telling you bad things. If you write me I will tell you more. Thank you so much. God bless.
Can't do anything
Go Back
02/21
A kaleidoscope
LISTEN
A kaleidoscope
HEAR THE FULL STORY
This letter was written by a person incarcerated at Wasco.
Hello PrisonPandemic Project,
Konnichiwa is good day. It's in Japanese. I'm not a native speaker but I have Japanese material to learn and a burning desire to learn another language. And I chose Japanese because I like anime!
I won't be empty-handed when I leave prison. I plan to learn Japanese and understand Arabic. I'm also Muslim. A convert.
Being locked-down for 20 hours to 23 isn't a handicap at all. I have a bunkie, and he reads to me three to seven hours out loud to me. He finished On your Knees Camron Bridge by Meredith Wild. It's a romance with a juicy plot!
Even though I'm locked up I feel like I'm looking through a kaleidoscope. Everything it's vivid and sometimes dark but it's bright and colorful most days. I'm not to say I'm living luxury but through a microscopic view I found peace within myself and God. Allah in Arabic means God!
Always moderate and networking with other inmates. We try to reach nirvana through our ordeals. I'll be leaving to main line soon. I'll catch up with you soon. Shitsurei is good bye or excuse me.
Here's my cellmate info. You can write him and ask about the pandemic. He was here a year.
A kaleidoscope
Go Back
02/21
Frustration built up
LISTEN
Frustration built up
HEAR THE FULL STORY
This letter was written by an individual incarcerated at Wasco.
First off I'd like to say thank you for taking your time out of the day to type a letter to me. I think it is a good thing you guys are doing with this "PrisonPandemic project." Society probably doesn't realize half the things a prisoner goes through in here, and now that the pandemic hit it kind of makes it a little harder to get through the time that some people have.
But as I write this I hope all is well with you and your loved ones mentally and physically. I'll try to make this letter short and get right down to the point. Starting with answering a few of your questions.
So before the pandemic I was actually in Delano Reception Center when suddenly I was called "out to court" or (OTC) to a different county to deal with a case I had. In December 2019. By March 2020, I was finished and sentenced to go back to state prison, but the coronavirus was at its worst the week before and I got stuck.
They stopped all transfers and cancelled visitation. Honestly nobody thought nothing of it until they kept prolonging the lockdown and because really stressful and a lot of individuals were becoming agitated with the system because nothing was going right. COVID-19 broke out in institutions all over the United States and we were now receiving modified programs, to where you can only socialize with a few people or sometimes none at a time.
That honestly does a lot to a person's mind because there's already a lot of frustration built up, especially without the visitations from your family, wives, etc. Plus trying to stay as clean as possible and sometimes that doesn't always work out because of the lockdown you're on. I haven't seen or touched my mother in a very long time and honestly couldn't wait to get back to prison to be able to do that.
I was put in the county jail for three years. So being in prison some get the opportunity to be able to hug and show the affection the regular human being needs. Just recently they started transfers and I was sent back to prison.
But in reception. And it's completely changed. Yeah the prison has worked with few prisoners to accommodate them with visits, canteen, and all the good stuff. Some are getting video visits with immediate family. But it doesn't go for everybody. So that's kind of stressful.
But people are coping with this in all types of ways. Right now I can only speak for myself the best skill that I use is working out. It relieves anger, frustration, depression, and it completely turns your mindset to something positive so that's how I deal with it.
I honestly don't feel like the building is clean at all we have non-alcoholic hand sanitizer sitting in a few places but who's to say it works? I wash my hands all day, and prevent myself from touching any door handles, rails, basically anything that anybody's hands can be on to not receive the virus.
I have not caught COVID-19 but I know people who have in the facility I'm at now. And it doesn't sound like something you would be okay with getting.
But that's all I got if there's any questions or more things you would like for me to elaborate on, I'll be more than happy to continue writing what's needed. I appreciate you guys for letting our voices be heard. I respect this program and what you guys are standing for. Thank you once again.
Frustration built up
Go Back
02/21
Build my trust
LISTEN
Build my trust
HEAR THE FULL STORY
This letter was written by a person incarcerated at Wasco.
Hello, I received your letter today and I must say it was a pleasant surprise. One does not expect to hear from people such as yourself during a time like this, especially while I'm in the situation I'm in! I can tell you that it means a lot! Well first let me say I pray this letter finds you in the best of health.
As for me and my fellow inmates I can tell you that we are not happy with the way things are being done by the administration here at Wasco State Prison. I don't like to complain about a bad situation that I've put myself in but one can only take so much before one either starts break or fight back. I don't really know where to start so I guess it would be best to start from the beginning.
I do have a story to tell not just to you but to the world, though I would like to start with you. The big problem here is trust. I am not sure who you are. I would like to build my trust with you all over time. As a Black man I'm used to being used and exploited only to end up with nothing to gain.
Before I tell my story I would like to hear more from you guys so if you could give me a number to call you personally, I would feel more comfortable telling you my story. I assure you I am more likely the answer to most of your concerns and questions. Forgive me for my guard rails but remember this, nothing worth having is easy to obtain.
Sincerely yours.
Build my trust
Go Back
02/21
We need advocates
LISTEN
We need advocates
HEAR THE FULL STORY
This letter was written by a person incarcerated at Wasco.
Hello PrisonPandemic project,
It is with a heavy heart that I write you this letter today. I sent you all a letter yesterday and I pondered all day and night about what I wrote to you all. I wanted to explain further if I can. First, let me say, I pray this letter finds you in the best of health and spirits. Here's a little bit more about me and my story.
They say there is nothing like an idea whose time has come. This idea that we see emerging "Black Lives Matter" well it's been a long coming but even from this distant and isolated prison cell I can see its time has come. I have been a part of the justice system for as long as I can remember, a system that has tried but has failed deeply in trying to rehab its inmates. I can tell you that sadly I have been in and out of this prison for 15 plus years. Why? How? When? Where? One would ask.
I can tell you the reason is quite simple if you ask me. The short answer is metaphoric in nature. Imagine the drug lord "el chapo" after obtaining so much power and wealth hearing from his captains and lieutenants that the drug users all over the world have decided that they are done using drugs! Imagine that!
Think of all the bills, all the pay offs, all the greed, all the parties all have to now stop! Imagine all the drug users become woke all of a sudden and now they are all getting clean and are demanding jobs! Whose toes will they be stepping on for those jobs? The justice system is "el chapo". Imagine all inmates all of a sudden become woke and stop committing crime and start demanding jobs. Whose toes would we be stepping on for those jobs?
The answer to your question of why is a 39 year old Black man with all the potential in the world throwing his life away? I don't think you can imagine the length the justice system has gone and is still going to keep ensuring their job security. So I'm here to tell you whoever you are that when you bark up the tree of justice your bite better be much stronger than your bark.
You say in your letter that all you are collecting these letters are for a couple of reasons, one being to preserve in an archive for history to record and the other reason is the goal of prison reform. Well I hope and pray that you all are up for the lifetime sacrifice of going up against "el chapo" (the justice system). Last I checked he's still the boss of his operation from a prison cell. Let that sink in for a moment.
My words are not to discourage you all more so to test your wills of sorts. I can tell you that me and my people (people who understand and live the Black experience in America) have been in an open and most times silent war with the "justice system". Some will have you believe that we criminals are all in the same boat, that we all will never change, that we all only want to manipulate you and the system.
Though I agree on some parts of their argument I don't agree that we are all the same and we can't or don't want to change part. I have been in the streets all my life and I know all the ends and outs of street culture and I can tell you, you can ask the worst Black street criminal if given the chance to live life as a upper-class American would they take that opportunity? And the answer would be yes!
So here is some advice to you all if you want to bring down "el chapo," the corrupt justice system, you better bring a lot of people a lot of awareness and a whole lot of cameras, cameras, cameras. One thing corruption can't survive under is the mighty camera! So affordable and so so so powerful.
P.S. Much love and respect.
P.S. I would like to hear more from you all if you have questions. Write me and tell your friends to write. Yes I have many prison professors in here that would love to hear from you all. We need advocates! Are you ready?
We need advocates
Go Back

Share These Stories
Shine a light on this crisis and share these stories with your network today!